The artist, Cecilie Nyman (b.1970), has taken classes at Fyns Kunstskole in Odense, Denmark.
Cecilie Nyman works as an figurative artist. She is inspired by the Danish modernism, with references to Edvard Weie and Harald Giersing.
Cecilie Nyman also works as a portrait artist. In March 2018, she participated in the Danish television show 'Denmark's portrait artist of the year' (Danmarks bedste portrætmaler). In 2021, her portrait Mr. Nyman was selected for the portrait exhibition Portrait NOW! At Frederiksborg Castle, the Museum of National History.
For any enquiries regarding exhibitions or portraits, please contact the artist via email: cecilie.nyman@gmail.com
'I paint the seeker and the traveler.
I paint the silent moments and the inner landscapes.'
Cecilie Nyman
Represented at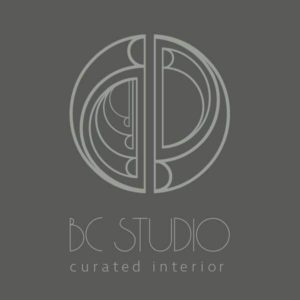 Right Now!!!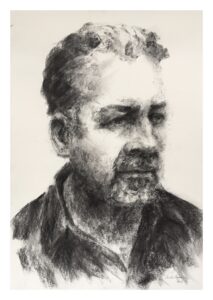 Portrait NOW! 2021
The exhibition includes the winner of the Carlsberg Foundation's Portrait Award, the winners of the second and third prizes, a number of special awards as well as works selected by an international jury. The winners will be announced on 6 May 2021.
Portrait NOW! welcomes all media to an exhibition presenting several of the portrait genre's various forms of expression.
The audience will be able to vote for a participating artist to receive the audience award, which will be presented at the end of the exhibition. Vote via this link.
uDKANT #15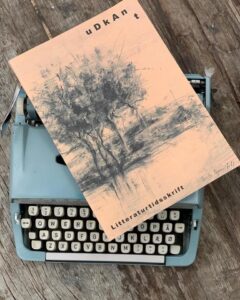 Exhibitions
2021
May 7th – August 1 // Portræt Nu (Portrait Now) at Frederiksborg Castle, Musuem of National History (Frederiksborg slot, Nationalhistorisk Museum
April 22th – May 22th // Kunst 86, Group Exhibition FOR EN TID… (For a while)

2018
August 16th – September 15th // GALLERIE LORIEN, Frederiksberg ⚫️ DOTS ON THE WALL
April // Påskeudstiling PM KUNST, Randers
March // Participant at the Danish Television program: DANMARKS BEDSTE PORTRÆTMALER, DR1
February – March // International Pharma Science Center, Ferring Pharmaceutical A/S
December 2017 – January 2018 // PM KUNST, Randers
August 16th – September 15th 2018 // GALLERIE LORIEN, Frederiksberg ⚫️ DOTS ON THE WALL